Darcie Jacobsen – Managing Partner
Physical Commodities Trading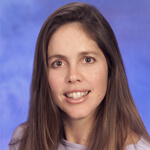 Darcie Jacobsen is a Seattle based physical commodities trader who has developed over the years a substantial network of direct relationships with dozens of major buyers and traders for Iron Ore, Metals and Petroleum products.
Besides being one of the lead deal makers at Blackhawk responsible for the Firm's placement of products, Darcie Jacobsen is the President of JayJeen International Trading, a company that specializes in global trading of physical commodities.
Darcie brings to Blackhawk unique expertise in negotiations, logistics, and contract facilitation and most importantly in vetting companies and working through tough contract situations.
In addition to trading physical commodities, Darcie is also part of Cascade Mining Equipment which refurbishes and sells mining equipment worldwide, is owner and President of Integrity Mortgage Solutions and has previous experience as an investment banker for US Bank.