Mark D. Minevich  – Associate Partner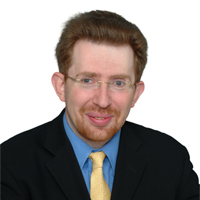 Mark is the founder and President of Going Global Ventures, a New York based private investment and strategic advisory firm. He is also a Member of the Executive Board of Comtrade Group and Co-Chair, North America, one of Europe's largest product development companies, specializing in gaming, application management, hospitality, extended R&D and outsourced products. Mr. Minevich is also an Advisor to Monday Morning Global Institute, Danish innovation tank and Nobel Sustainability Trust based in Switzerland.
Mr. Minevich's background includes 20 years' experience in business strategy and technology consulting for the global technology markets. He currently advises global and US family offices, investment funds and numerous multinational enterprises. Mr. Minevich is also an influential authority on technology and particularly the role of the CIO/CTO in private wealth, social networking, impact investing and innovation.
Previously, Mr. Mark D. Minevich was CTO and Strategy Executive at IBM NexGen and Venture Capital and has held various roles at Global Emerging Markets, BTM Corporation, Research Board, Deutsche Bank, Qwest Communications, Geotek, Comcast, and USWEB/CKS.
Mr. Minevich's business and philanthropic efforts have made his name widely known across North America, Europe and Asia. He has authored two books on business and technology topics: Six Billon Minds and The CTO Handbook: The Indispensable Technology Leadership Resource.
Mr. Minevich was also a founder of the Billion Minds Foundation and Club, a global sustainability and knowledge foundation think tank. He is a recipient of the Albert Einstein Award for Outstanding Achievement, and the World Trade Leadership Award by World Trade Centers and WTCA. Mr. Minevich holds a B.S. from Montclair State University and an MBA from Stevens Institute of Technology.